The Business Integrity Initiative
Navigating the Business Landscape
H.E. Jane Marriott OBE
British High Commissioner to Kenya...
Welcome to the Business Integrity Initiative (BII) Toolkit. This provides practical support to small and medium-sized enterprises (SMEs), who are interested or already investing in Kenya. We know corruption, bribery and challenges to human rights can be difficult to navigate anywhere in the world and we are committed to working with our partners in the Kenyan Government to address these issues. The Business Integrity Initiative is about bringing together the UK's trade, development and diplomatic expertise in Kenya to work with the private sector and support you. We have been delighted by the response to the initiative: the tools outlined in this paper will provide enduring value to companies, looking to operate with integrity in one of the world's most exciting markets.
Graham Shaw MBE
Chairman, British Business Association of Kenya/British Chamber of Commerce Kenya (BBAK-BCCK).
We are happy to be part of the Business Integrity Initiative. For the last five years, we have been providing advocacy for our 300 corporate members on a range of business issues. Unfortunately, we still deal with too many issues around bribery and corruption. But our members and many thousands of other businesses have chosen to operate with integrity and have developed strategies to support this choice. This toolkit distils some of this experience and the BCCK continues to provide a peer network of businesspeople committed to doing the right thing.
About Us
The BII is run by the BCCK in partnership with the UK Department for International Development (DFID), the UK Department for International Trade (DIT) and the UK Foreign and Commonwealth Office (FCO). Kenya is one of three global pilot markets to test how the UK government may best deliver support to international SMEs in these environments and help them navigate integrity issues, including corruption, bribery and human rights.
Our work starts with a structured approach to identifying integrity issues. This informs our practical information and guidance on navigating integrity challenges and building increased engagement between Kenyan and international companies. We have delivered this to our pilot cohort of companies through a series of forums, webinars and peer-to-peer engagements.
We have worked with external stakeholders such as: Control Risks Group, the Kenya Private Sector Alliance (KEPSA), PwC, KPMG and the UK's Business Integrity Hub.
Launch of the Business Integrity Guide eLearning Module
We are pleased to announce the launch of the Kenya Business Integrity Guide eLearning module that aims to provide international and local companies with very practical, hands-on guidance on how to mitigate day-to-day integrity risks in Kenya and how to put in place long-term prevention systems and procedures.
Business Integrity
A Guide to Trade in Kenya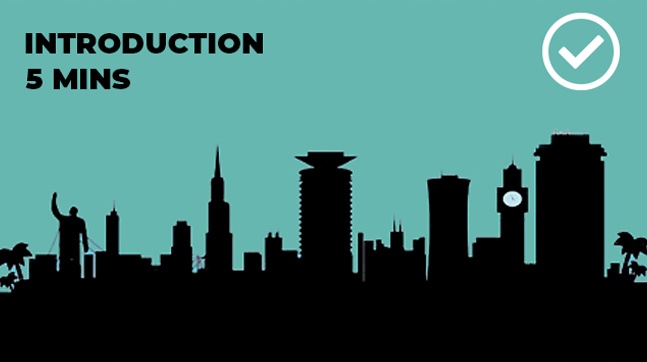 We are pleased to provide you with the link here
Feedback on the look and feel and whether it meets your expectations as a business or as a business organisation will be through a survey link provided at the end of the module.
Contacts
If you would like to find more about the Business Integrity Initiative, kindly contact us on the details below:

Business Integrity Initiative Manager